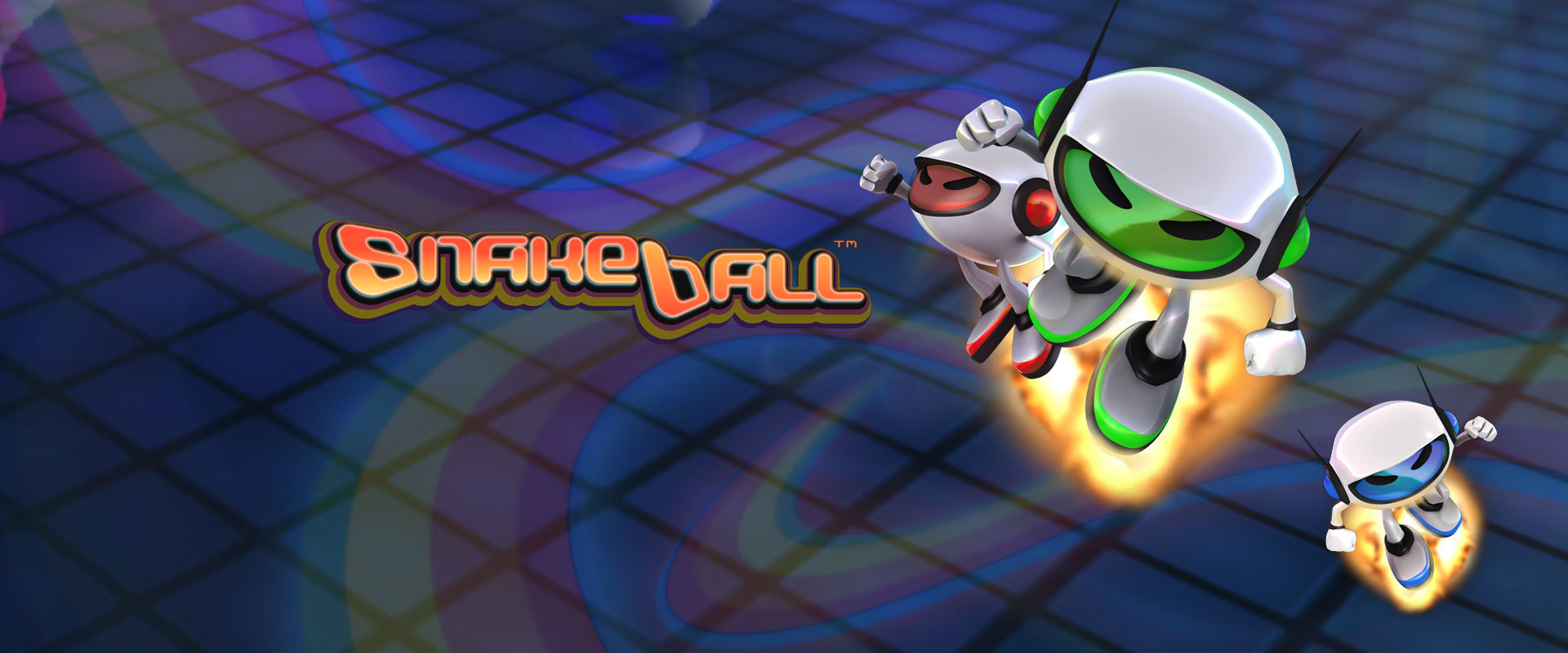 Snakeball
Disco snake er klar for action!
Snake har aldri sett så bra ut! Pass opp for motsandere og tjen poeng med å slippe "halen" i kurven. Moro for hele familen!
Frantic Action – A collection of single and multiplayer modes.
Loads of Weapons – Snatch up power-ups such as rapid-firing blasters and heat seeking missiles, and use the SIXAXIS & trade; wireless controller for better aiming.
Personalize – Choose among 16 different Snakeball riders or map your face onto your Snakeballer with a PlayStation® Eye or Eye-Toy® USB camera.
High Definition Graphics – Dazzling and vibrant disco arenas rendered in full 1080p.
Online Features – Full online support with up to 8 players.
Bilder fra spillet